Saturday was World Book Day! A great opportunity to think about the books read during the year and about the ones we want to read soon. Romance, novels, essays, documentaries, thrillers, technical books... Something for everyone!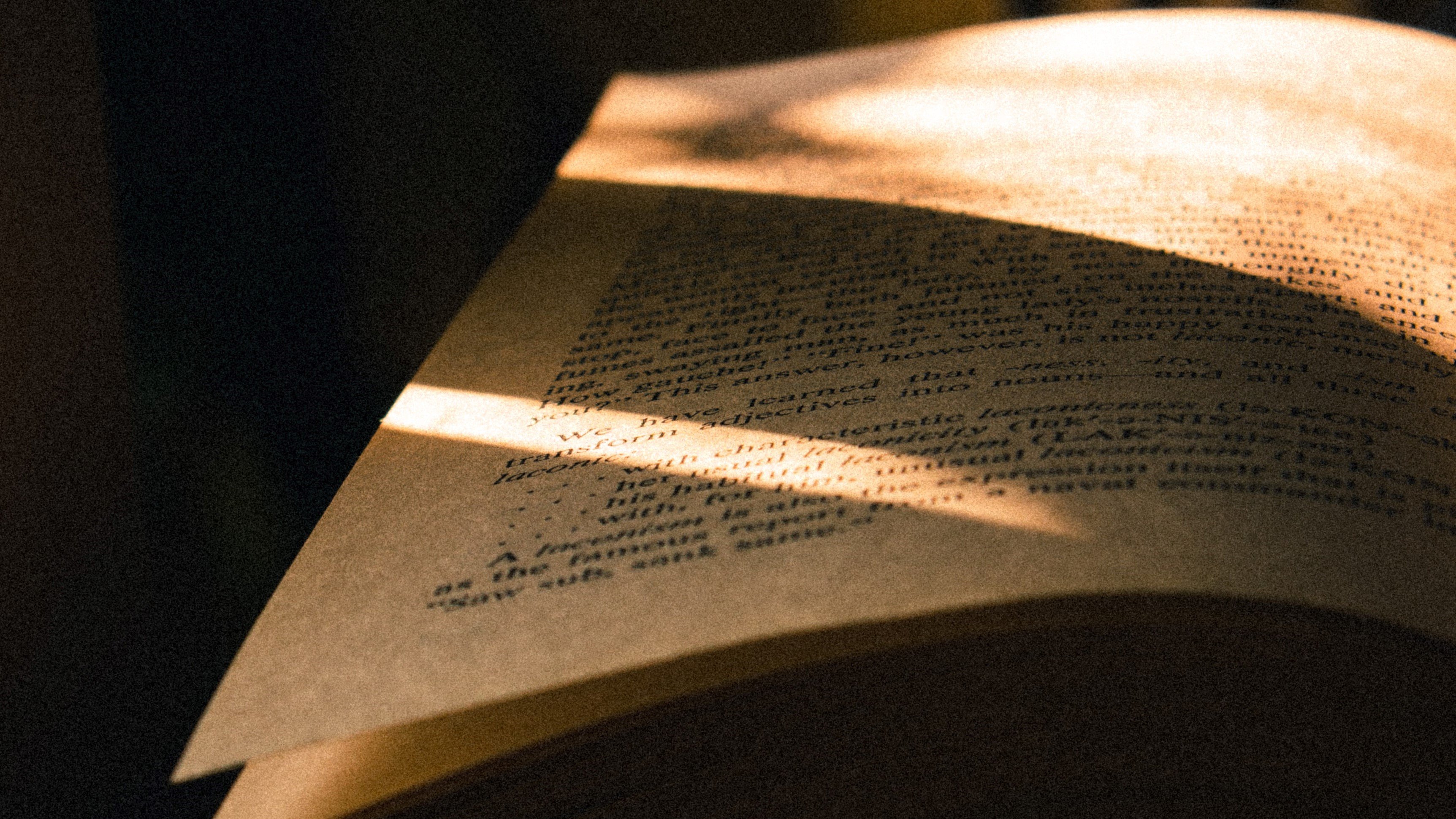 EEvery two weeks for almost 2 years we asked to the guests of Innovation Leaders, the podcast hosted by our founder, Geoffrey Behaghel, which books have impacted them. We thought it might inspire you so we've compiled it all below.
recommended by Christophe Aulnette - Senior Advisor - Apax Partners
Breaking Through the Invisible Boundaries of Global Business
An international business expert helps you understand and navigate cultural differences in this insightful and practical guide, perfect for both your work and personal life.
Americans precede anything negative with three nice comments; French, Dutch, Israelis, and Germans get straight to the point; Latin Americans and Asians are steeped in hierarchy; Scandinavians think the best boss is just one of the crowd. It's no surprise that when they try and talk to each other, chaos breaks out.
In The Culture Map, INSEAD professor Erin Meyer is your guide through this subtle, sometimes treacherous terrain in which people from starkly different backgrounds are expected to work harmoniously together. She provides a field-tested model for decoding how cultural differences impact international business, and combines a smart analytical framework with practical, actionable advice.
recommended by Alexandre Louisy - CEO and co-founder - Upflow
How Today's Entrepreneurs Use Continuous Innovation to Create Radically Successful Businesses
Most new businesses fail. But most of those failures are preventable. The Lean Startup is a new approach to business that's being adopted around the world. It is changing the way companies are built and new products are launched. The Lean Startup is about learning what your customers really want. It's about testing your vision continuously, adapting and adjusting before it's too late. Now is the time to think Lean.
recommended by Alexandre Louisy - CEO and co-founder - Upflow
Building a Business When There Are No Easy Answers
Ben Horowitz, cofounder of Andreessen Horowitz and one of Silicon Valley's most respected and experienced entrepreneurs, offers essential advice on building and running a startup—practical wisdom for managing the toughest problems business school doesn't cover, based on his popular ben's blog.
While many people talk about how great it is to start a business, very few are honest about how difficult it is to run one. Ben Horowitz analyzes the problems that confront leaders every day, sharing the insights he's gained developing, managing, selling, buying, investing in, and supervising technology companies. A lifelong rap fanatic, he amplifies business lessons with lyrics from his favorite songs, telling it straight about everything from firing friends to poaching competitors, cultivating and sustaining a CEO mentality to knowing the right time to cash in.
Filled with his trademark humor and straight talk, The Hard Thing About Hard Things is invaluable for veteran entrepreneurs as well as those aspiring to their own new ventures, drawing from Horowitz's personal and often humbling experiences.
recommended by Alexandre Louisy - CEO and co-founder - Upflow
The Time-Tested, Battle-Hardened Guide for Anyone Starting Anything
A new product, a new service, a new company, a new division, a new organization, a new anything—where there's a will, here's the way.
It begins with a dream that just won't quit, the once-in-a-lifetime thunderbolt of pure inspiration, the obsession, the world-beater, the killer app, the next big thing. Everyone who wants to make the world a better place becomes possessed by a grand idea.
But what does it take to turn your idea into action?
Whether you are an entrepreneur, intrapreneur, or not-for-profit crusader, there's no shortage of advice available on issues such as writing a business plan, recruiting, raising capital, and branding. In fact, there are so many books, articles, and Web sites that many startups get bogged down to the point of paralysis. Or else they focus on the wrong priorities and go broke before they discover their mistakes.
From raising money to hiring the right people, from defining your positioning to creating a brand, from creating buzz to buzzing the competition, from managing a board to fostering a community, this book will guide you through an adventure that's more art than science—the art of the start.
recommended by Jean-Marc Tassetto - Founder - Coorpacademy
Why new organizations are ten times better, faster, and cheaper than yours (and what to do about it)
In business, performance is key. In performance, how you organize can be the key to growth.
In the past five years, the business world has seen the birth of a new breed of company--the Exponential Organization--that has revolutionized how a company can accelerate its growth by using technology. An ExO can eliminate the incremental, linear way traditional companies get bigger, leveraging assets like community, big data, algorithms, and new technology into achieving performance benchmarks ten times better than its peers.
Three luminaries of the business world--Salim Ismail, Yuri van Geest, and Mike Malone--have researched this phenomenon and documented ten characteristics of Exponential Organizations. Here, in EXPONENTIAL ORGANIZATIONS, they walk the reader through how any company, from a startup to a multi-national, can become an ExO, streamline its performance, and grow to the next level.
recommended by Jean-Marc Tassetto - Founder - Coorpacademy
Zweig's highly personal last work, written during the Second World War-a biography of his hero, Michel de Montaigne, and a passionate argument for humanity in times of barbarity
'He who thinks freely for himself, honours all freedom on earth.'
Stefan Zweig was already an émigré - driven from a Europe torn apart by brutality and totalitarianism - when he found, in a damp cellar, a copy of Michel de Montaigne's Essais. Montaigne would become Zweig's last great occupation, helping him make sense of his own life and his obsessions - with personal freedom, with the sanctity of the individual. Through his writings on suicide, he would also, finally, lead Zweig to his death.
With the intense psychological acuity and elegant prose so characteristic of Zweig's fiction, this account of Montaigne's life asks how we ought to think, and how to live. It is an intense and wonderful insight into both subject and biographer.
recommended by Lucas Bertola - Co-founder - AGICAP
A Craftsman's Guide to Software Structure and Design: A Craftsman's Guide to Software Structure and Design
Building upon the success of best-sellers The Clean Coder and Clean Code, legendary software craftsman Robert C. "Uncle Bob" Martin shows how to bring greater professionalism and discipline to application architecture and design.
As with his other books, Martin's Clean Architecture doesn't merely present multiple choices and options, and say "use your best judgment": it tells you what choices to make, and why those choices are critical to your success. Martin offers direct, no-nonsense answers to key architecture and design questions like:
What are the best high level structures for different kinds of applications, including web, database, thick-client, console, and embedded apps?

What are the core principles of software architecture?

What is the role of the architect, and what is he/she really trying to achieve?

What are the core principles of software design?

How do designs and architectures go wrong, and what can you do about it?

What are the disciplines and practices of professional architects and designers?
recommended by Lucas Bertola - Co-founder - AGICAP
There's a saying that people don't leave companies, they leave managers. Management is a key part of any organization, yet the discipline is often self-taught and unstructured. Getting to the good solutions for complex management challenges can make the difference between fulfillment and frustration for teams, and, ultimately, between the success and failure of companies.
Will Larson's An Elegant Puzzle focuses on the particular challenges of engineering management—from sizing teams to handling technical debt to performing succession planning—and provides a path to the good solutions. Drawing from his experience at Digg, Uber, and Stripe, Larson has developed a thoughtful approach to engineering management for leaders of all levels at companies of all sizes. An Elegant Puzzle balances structured principles and human-centric thinking to help any leader create more effective and rewarding organizations for engineers to thrive in.
recommended by Jérémy Goillot - ex-Spendesk
Turn Your Business Into a Sales Machine with the $100 Million Best Practices of Salesforce.com
Called "The Sales Bible of Silicon Valley"...discover the sales specialization system and outbound sales process that, in just a few years, helped add $100 million in recurring revenue to Salesforce.com, almost doubling their enterprise growth...with zero cold calls. This is NOT just another book about how to cold call or close deals. This is an entirely new kind of sales system for CEOs, entrepreneurs and sales VPs to help you build a sales machine. What does it take for your sales team to generate as many highly-qualified new leads as you want, create predictable revenue, and meet your financial goals without your constant focus and attention? Predictable Revenue has the answers!
recommended by Jérémy Goillot - ex-Spendesk
The Untold Story of How Salesforce.com Went from Idea to Billion–Dollar Company–and Revolutionized an Industry
How did salesforce.com grow from a start up in a rented apartment into the world′s fastest growing software company in less than a decade? For the first time, Marc Benioff, the visionary founder, chairman and CEO of salesforce.com, tells how he and his team created and used new business, technology, and philanthropic models tailored to this time of extraordinary change. Showing how salesforce.com not only survived the dotcom implosion of 2001, but went on to define itself as the leader of the cloud computing revolution and spark a $46–billion dollar industry, Benioff′s story will help business leaders and entrepreneurs stand out, innovate better, and grow faster in any economic climate.
In Behind the Cloud, Benioff shares the strategies that have inspired employees, turned customers into evangelists, leveraged an ecosystem of partners, and allowed innovation to flourish.
recommended by Florian Fournier - CPO & co-founder - Payfit
The Leadership Playbook of Silicon Valley's Bill Campbell
The team behind How Google Works returns with management lessons from legendary coach and business executive, Bill Campbell, whose mentoring of some of our most successful modern entrepreneurs has helped create well over a trillion dollars in market value.
Bill Campbell played an instrumental role in the growth of several prominent companies, such as Google, Apple, and Intuit, fostering deep relationships with Silicon Valley visionaries, including Steve Jobs, Larry Page, and Eric Schmidt. In addition, this business genius mentored dozens of other important leaders on both coasts, from entrepreneurs to venture capitalists to educators to football players, leaving behind a legacy of growing companies, successful people, respect, friendship, and love after his death in 2016.
Leaders at Google for over a decade, Eric Schmidt, Jonathan Rosenberg, and Alan Eagle experienced firsthand how the man fondly known as Coach Bill built trusting relationships, fostered personal growth—even in those at the pinnacle of their careers—inspired courage, and identified and resolved simmering tensions that inevitably arise in fast-moving environments. To honor their mentor and inspire and teach future generations, they have codified his wisdom in this essential guide.
Based on interviews with over eighty people who knew and loved Bill Campbell, Trillion Dollar Coach explains the Coach's principles and illustrates them with stories from the many great people and companies with which he worked. The result is a blueprint for forward-thinking business leaders and managers that will help them create higher performing and faster moving cultures, teams, and companies.
recommended by Guillaume Moubèche - CEO - Lemlist
A Painfully Honest Field Guide to the Startup World
Everyone knows how a startup story is supposed to go: a young, brilliant entrepreneur has an cool idea, drops out of college, defies the doubters, overcomes all odds, makes billions and becomes the envy of the technology world.
This is not that story.
Rand Fishkin, the founder and former CEO of Moz, is one of the world's leading experts on SEO. Moz is now a $45 million a year business, but Fishkin's business and reputation took 15 years to grow, and his startup began not in a Harvard dorm room but as a mother-and-son family business that fell deeply into debt.
Now Fishkin pulls back the curtain on tech startup mythology, exposing the ups and downs of startup life that most CEOs would rather keep secret. For instance: a minimally viable product can be destructive if you launch at the wrong moment. Growth hacking may be the buzzword du jour, but initiatives to your business can fizzle quickly. Revenue and profitability won't protect you from layoffs. And venture capital always comes with strings attached.
In Lost and Founder Fishkin reveals the mostly awful, sometimes awesome truth about startup culture with the transparency and humour that his hundreds of thousands of blog readers have come to love. Fishkin's hard-won lessons are applicable to any kind of business environment and this book can help solve your problems, and make you feel less alone for having them.
⏩ The Sales Acceleration Formula – Mark Roberge
recommended by Guillaume Moubèche - CEO - Lemlist
Using Data, Technology, and Inbound Selling to go from $0 to $100 Million
The Sales Acceleration Formula provides a scalable, predictable approach to growing revenue and building a winning sales team. Everyone wants to build the next $100 million business and author Mark Roberge has actually done it using a unique methodology that he shares with his readers. As an MIT alum with an engineering background, Roberge challenged the conventional methods of scaling sales utilizing the metrics–driven, process–oriented lens through which he was trained to see the world. In this book, he reveals his formulas for success. Readers will learn how to apply data, technology, and inbound selling to every aspect of accelerating sales, including hiring, training, managing, and generating demand.
As SVP of Worldwide Sales and Services for software company HubSpot, Mark led hundreds of his employees to the acquisition and retention of the company′s first 10,000 customers across more than 60 countries. This book outlines his approach and provides an action plan for others to replicate his success, including the following key elements:
Hire the same successful salesperson every time The Sales Hiring Formula

Train every salesperson in the same manner The Sales Training Formula

Hold salespeople accountable to the same sales process The Sales Management Formula

Provide salespeople with the same quality and quantity of leads every month The Demand Generation Formula

Leverage technology to enable better buying for customers and faster selling for salespeople
Business owners, sales executives, and investors are all looking to turn their brilliant ideas into the next $100 million revenue business. Often, the biggest challenge they face is the task of scaling sales. They crave a blueprint for success, but fail to find it because sales has traditionally been referred to as an art form, rather than a science. You can′t major in sales in college. Many people question whether sales can even be taught. Executives and entrepreneurs are often left feeling helpless and hopeless.
The Sales Acceleration Formula completely alters this paradigm. In today′s digital world, in which every action is logged and masses of data sit at our fingertips, building a sales team no longer needs to be an art form. There is a process. Sales can be predictable.
A formula does exist.
recommended by Renaud Allioux - CTO & co-founder - Preligens
Oscar Wilde's tale of a Faustian pact in Victorian England, The Picture of Dorian Gray is a both a slow-burning Gothic horror and a brilliant philosophical investigation of youth, beauty and desire. This Penguin Classics edition is edited with an introduction and notes by Robert Mighall. Enthralled by his own exquisite portrait, Dorian Gray exchanges his soul for eternal youth and beauty. Influenced by his friend Lord Henry Wotton, he is drawn into a corrupt double life; indulging his desires in secret while remaining a gentleman in the eyes of polite society. Only his portrait bears the traces of his decadence. The Picture of Dorian Gray was a succès de scandale. Early readers were shocked by its hints at unspeakable sins, and the book was later used as evidence against Wilde at the Old Bailey in 1895. It has lost none of its power to fascinate and disturb. This definitive edition includes a selection of contemporary reviews condemning the novels immorality, and the introduction to the first Penguin Classics edition by Peter Ackroyd. Oscar Wilde (1854-1900), son of an eminent eye-surgeon and a nationalist poet, was educated in Dublin and Oxford and became the leading exponent of the new Aesthetic Movement. His work, including short fiction such The Happy Price (1888), his novel The Picture of Dorian Gray (1891), gradually won him a reputation, which was cemented by his phenomenally successful plays, including A Woman of No Importance (1893), An Ideal Husband (1895) and The Importance of Being Earnest (1895). Imprisoned for homosexual acts, he died after his release, in exile in Paris.
recommended by Frederic Pierucci - CEO & founder - Ikarian
The Rise of Disaster Capitalism
From the bestselling author of No Logo, Naomi Klein's The Shock Doctrine: The Rise of Disaster Capitalism cracks open the secret history of our era to look at how from a privileged few are making millions from worldwide devastation. Around the world in Britain, the United States, Asia and the Middle East, there are people with power who are cashing in on chaos; exploiting bloodshed and catastrophe to brutally remake our world in their image. They are the shock doctors. Exposing these global profiteers, Naomi Klein discovered information and connections that shocked even her about how comprehensively the shock doctors' beliefs now dominate our world - and how this domination has been achieved. Raking in billions out of the tsunami, plundering Russia, exploiting Iraq - this is the chilling tale of how a few are making a killing while more are getting killed.
recommended by Frederic Pierucci - CEO & founder - Ikarian
Former economic hit man John Perkins shares new details about the ways he and others cheated countries around the globe out of trillions of dollars. Then he reveals how the deadly EHM cancer he helped create has spread far more widely and deeply than ever in the US and everywhere else—to become the dominant system of business, government, and society today. Finally, he gives an insider view of what we each can do to change it.

Economic hit men are the shock troops of what Perkins calls the corporatocracy, a vast network of corporations, banks, colluding governments, and the rich and powerful people tied to them. If the EHMs can't maintain the corrupt status quo through nonviolent coercion, the jackal assassins swoop in. The heart of this book is a completely new section, over 100 pages long, that exposes the fact that all the EHM and jackal tools—false economics, false promises, threats, bribes, extortion, debt, deception, coups, assassinations, unbridled military power—are used around the world today exponentially more than during the era Perkins exposed over a decade ago.

As dark as the story gets, this reformed EHM also provides hope. Perkins offers specific actions each of us can take to transform what he calls a failing Death Economy into a Life Economy that provides sustainable abundance for all.
recommended by Nicolas de Nayer - VP Engineerging - Doctolib
In The Five Dysfunctions of a Team Patrick Lencioni once again offers a leadership fable that is as enthralling and instructive as his first two best–selling books, The Five Temptations of a CEO and The Four Obsessions of an Extraordinary Executive. This time, he turns his keen intellect and storytelling power to the fascinating, complex world of teams.
Kathryn Petersen, Decision Tech′s CEO, faces the ultimate leadership crisis: Uniting a team in such disarray that it threatens to bring down the entire company. Will she succeed? Will she be fired? Will the company fail? Lencioni′s utterly gripping tale serves as a timeless reminder that leadership requires as much courage as it does insight.
Throughout the story, Lencioni reveals the five dysfunctions which go to the very heart of why teams even the best ones–often struggle. He outlines a powerful model and actionable steps that can be used to overcome these common hurdles and build a cohesive, effective team. Just as with his other books, Lencioni has written a compelling fable with a powerful yet deceptively simple message for all those who strive to be exceptional team leaders.
recommended by Nicolas de Nayer - VP Engineerging - Doctolib
Be a Kick-Ass Boss Without Losing Your Humanity
Radical Candor has been embraced around the world by leaders of every stripe at companies of all sizes. Now a cultural touchstone, the concept has come to be applied to a wide range of human relationships.

The idea is simple: You don't have to choose between being a pushover and a jerk. Using Radical Candor—avoiding the perils of Obnoxious Aggression, Manipulative Insincerity, and Ruinous Empathy—you can be kind and clear at the same time.

Kim Scott was a highly successful leader at Google before decamping to Apple, where she developed and taught a management class. Since the original publication of Radical Candor in 2017, Scott has earned international fame with her vital approach to effective leadership and co-founded the Radical Candor executive education company, which helps companies put the book's philosophy into practice.

Radical Candor is about caring personally and challenging directly, about soliciting criticism to improve your leadership and also providing guidance that helps others grow. It focuses on praise but doesn't shy away from criticism—to help you love your work and the people you work with.

Radically Candid relationships with team members enable bosses to fulfill their three core responsibilities:
1. Create a culture of Compassionate Candor
2. Build a cohesive team
3. Achieve results collaboratively

Required reading for the most successful organizations, Radical Candor has raised the bar for management practices worldwide.
recommended by Nicolas de Nayer - VP Engineerging - Doctolib
Organizing Business and Technology Teams for Fast Flow
Effective software teams are essential for any organization to deliver value continuously and sustainably. But how do you build the best team organization for your specific goals, culture, and needs?
Team Topologies is a practical, step-by-step, adaptive model for organizational design and team interaction based on four fundamental team types and three team interaction patterns. It is a model that treats teams as the fundamental means of delivery, where team structures and communication pathways are able to evolve with technological and organizational maturity.
In Team Topologies, IT consultants Matthew Skelton and Manuel Pais share secrets of successful team patterns and interactions to help readers choose and evolve the right team patterns for their organization, making sure to keep the software healthy and optimize value streams.
Team Topologies is a major step forward in organizational design for software, presenting a well-defined way for teams to interact and interrelate that helps make the resulting software architecture clearer and more sustainable, turning inter-team problems into valuable signals for the self-steering organization.
recommended by Csilla Kohalmi Monfils - Innovation Ecosystems Director - Engie
Energy is humanity's single most important resource. In fact, as energy expert Michael E. Webber argues in Power Trip, the story of how societies rise can be told largely as the story of how they manage energy sources through time. In 2019, as we face down growing demand for and accumulating environmental impacts from energy, we are at a crossroads and the stakes are high. But history shows us that energy's great value is that it allows societies to reinvent themselves.

Power Trip explores how energy has transformed societies of the past and offers wisdom for today's looming energy crisis. There is no magic bullet; energy advances always come with costs. Scientific innovation needs public support. Energy initiatives need to be tailored to individual societies. We must look for long-term solutions. Our current energy crisis is real, but it is solvable. We have the power.
recommended by Michael Valentin - Co-founder - OPEO & OSS
Notes on Start Ups, or How to Build the Future
What valuable company is nobody building?

The next Bill Gates will not build an operating system. The next Larry Page or Sergey Brin won't make a search engine. If you are copying these guys, you aren't learning from them. It's easier to copy a model than to make something new: doing what we already know how to do takes the world from 1 to n, adding more of something familiar. Every new creation goes from 0 to 1. This book is about how to get there.
recommended by Tristan Foureur - CTO & co-founder - WeMaintain
A Guide to Creating Organizations Inspired by the Next Stage of Human Consciousness
The way we manage organizations seems increasingly out of date. Deep inside, we sense that more is possible. We long for soulful workplaces, for authenticity, community, passion, and purpose.

In this groundbreaking book, the author shows that every time, in the past, when humanity has shifted to a new stage of consciousness, it has achieved extraordinary breakthroughs in collaboration. A new shift in consciousness is currently underway. Could it help us invent a more soulful and purposeful way to run our businesses and nonprofits, schools and hospitals?

A few pioneers have already cracked the code and they show us, in practical detail, how it can be done. Leaders, founders, coaches, and consultants will find this work a joyful handbook, full of insights, examples, and inspiring stories.
recommended by Didier Forest - Design Partner - eFounders
Based on more than forty interviews with Steve Jobs conducted over two years - as well as interviews with more than a hundred family members, friends, adversaries, competitors, and colleagues - this is the acclaimed, internationally bestselling biography of the ultimate icon of inventiveness.
Walter Isaacson tells the story of the rollercoaster life and searingly intense personality of creative entrepreneur whose passion for perfection and ferocious drive revolutionized six industries: personal computers, animated movies,music, phones, tablet computing, and digital publishing.
Although Jobs cooperated with this book, he asked for no control over what was written, nor even the right to read it before it was published. He put nothing off limits. He encouraged the people he knew to speak honestly. And Jobs speaks candidly, sometimes brutally so, about the people he worked with and competed against. His friends, foes, and colleagues provide an unvarnished view of the passions, perfectionism, obsessions, artistry, devilry, and compulsion for control that shaped his approach to business and the innovative products that resulted.
recommended by Didier Forest - Design Partner - eFounders
Overcoming the Unseen Forces That Stand in the Way of True Inspiration
From Ed Catmull, co-founder (with Steve Jobs and John Lasseter) of Pixar Animation Studios, comes an incisive book about creativity in business—sure to appeal to readers of Daniel Pink, Tom Peters, and Chip and Dan Heath. Forbes raves that Creativity, Inc. "just might be the business book ever written."

Creativity, Inc. is a book for managers who want to lead their employees to new heights, a manual for anyone who strives for originality, and the first-ever, all-access trip into the nerve center of Pixar Animation—into the meetings, postmortems, and "Braintrust" sessions where some of the most successful films in history are made. It is, at heart, a book about how to build a creative culture—but it is also, as Pixar co-founder and president Ed Catmull writes, "an expression of the ideas that I believe make the best in us possible."

For nearly twenty years, Pixar has dominated the world of animation, producing such beloved films as the Toy Story trilogy, Monsters, Inc., Finding Nemo, The Incredibles, Up, and WALL-E, which have gone on to set box-office records and garner thirty Academy Awards. The joyousness of the storytelling, the inventive plots, the emotional authenticity: In some ways, Pixar movies are an object lesson in what creativity really is. Here, in this book, Catmull reveals the ideals and techniques that have made Pixar so widely admired—and so profitable.

As a young man, Ed Catmull had a dream: to make the first computer-animated movie. He nurtured that dream as a Ph.D. student at the University of Utah, where many computer science pioneers got their start, and then forged a partnership with George Lucas that led, indirectly, to his founding Pixar with Steve Jobs and John Lasseter in 1986. Nine years later, Toy Story was released, changing animation forever. The essential ingredient in that movie's success—and in the thirteen movies that followed—was the unique environment that Catmull and his colleagues built at Pixar, based on philosophies that protect the creative process and defy convention, such as:
Give a good idea to a mediocre team, and they will screw it up. But give a mediocre idea to a great team, and they will either fix it or come up with something better.

If you don't strive to uncover what is unseen and understand its nature, you will be ill prepared to lead.

It's not the manager's job to prevent risks. It's the manager's job to make it safe for others to take them.




The cost of preventing errors is often far greater than the cost of fixing them.




A company's communication structure should not mirror its organizational structure. Everybody should be able to talk to anybody.



recommended by Emmanuel Straschnov - Co-founder & CEO - Bubble.io

Ray Dalio, one of the world's most successful investors and entrepreneurs, shares the unconventional principles that he's developed, refined, and used over the past forty years to create unique results in both life and business—and which any person or organization can adopt to help achieve their goals.

recommended by Guillaume Fourdinier - Co-founder & CEo - Agricool

The Education of a Reluctant Businessman-Including 10 More Years of Business Unusual

From his youth as the son of a French Canadian handyman to the thrilling, ambitious climbing expeditions that inspired his innovative designs for the sport's equipment, Let My People Go Surfing is the story of a man who brought doing good and having grand adventures into the heart of his business life-a book that will deeply affect entrepreneurs and outdoor enthusiasts alike.

recommended by Aymeric Augustin - CTO - Qonto

The Little Prince is a classic tale of equal appeal to children and adults. On one level it is the story of an airman's discovery, in the desert, of a small boy from another planet - the Little Prince of the title - and his stories of intergalactic travel, while on the other hand it is a thought-provoking allegory of the human condition. First published in 1943, the year before the author's death in action, this translation contains Saint-Exupery's delightful illustrations.

recommended by Alexis Chevallier - CMO - YouLoveWords

It Doesn't Have to Be Crazy at Work is a direct successor to Rework, the instant bestseller that showed readers a new path to working effectively. Now Fried and Heinemeier Hansson have returned with a new strategy for the ideal company culture – what they call "the calm company". It is a direct attack on the chaos, anxiety and stress that plagues millions of workplaces and billions of people working their day jobs.

Working to breaking point with long hours, excessive workload, and a lack of sleep have become a badge of honour for many people these days, when it should be a mark of stupidity. This isn't just a problem for large organisations; individuals, contractors and solopreneurs are burning themselves out in the very same way. As the authors reveal, the answer isn't more hours. Rather, it's less waste and fewer things that induce distraction, always-on anxiety and stress.

It is time to stop celebrating crazy and start celebrating calm.

Fried and Hansson have the proof to back up their argument. "Calm" has been the cornerstone of their company's culture since Basecamp began twenty years ago. Destined to become the management guide for the next generation, It Doesn't Have to Be Crazy at Work is a practical and inspiring distillation of their insights and experiences. It isn't a book telling you what to do. It's a book showing you what they've done―and how any manager or executive no matter the industry or size of the company, can do it too.

recommended by Alexandre Heimburger - CTO - Lydia

The Science Behind Devops: Building and Scaling High Performing Technology Organizations

Accelerate your organization to win in the marketplace. How can we apply technology to drive business value? For years, we've been told that the performance of software delivery teams doesn't matter that it can't provide a competitive advantage to our companies. Through four years of groundbreaking research, Dr. Nicole Forsgren, Jez Humble, and Gene Kim set out to find a way to measure software delivery performance and what drives it using rigorous statistical methods. This book presents both the findings and the science behind that research, making the information accessible for readers to apply in their own organizations. Readers will discover how to measure the performance of their teams, and what capabilities they should invest in to drive higher performance. This book is ideal for management at every level.

recommended by Olivier Bonnet - CTO - BlaBlaCar

In his mega bestseller, Thinking, Fast and Slow, Daniel Kahneman, the renowned psychologist and winner of the Nobel Prize in Economics, takes us on a groundbreaking tour of the mind and explains the two systems that drive the way we think.

System 1 is fast, intuitive, and emotional; System 2 is slower, more deliberative, and more logical. The impact of overconfidence on corporate strategies, the difficulties of predicting what will make us happy in the future, the profound effect of cognitive biases on everything from playing the stock market to planning our next vacation—each of these can be understood only by knowing how the two systems shape our judgments and decisions.

Engaging the reader in a lively conversation about how we think, Kahneman reveals where we can and cannot trust our intuitions and how we can tap into the benefits of slow thinking. He offers practical and enlightening insights into how choices are made in both our business and our personal lives—and how we can use different techniques to guard against the mental glitches that often get us into trouble. Winner of the National Academy of Sciences Best Book Award and the Los Angeles Times Book Prize and selected by The New York Times Book Review as one of the ten best books of 2011, Thinking, Fast and Slow is destined to be a classic.

This list is very detailed but not exhaustive, so feel free to share your ideas with us!