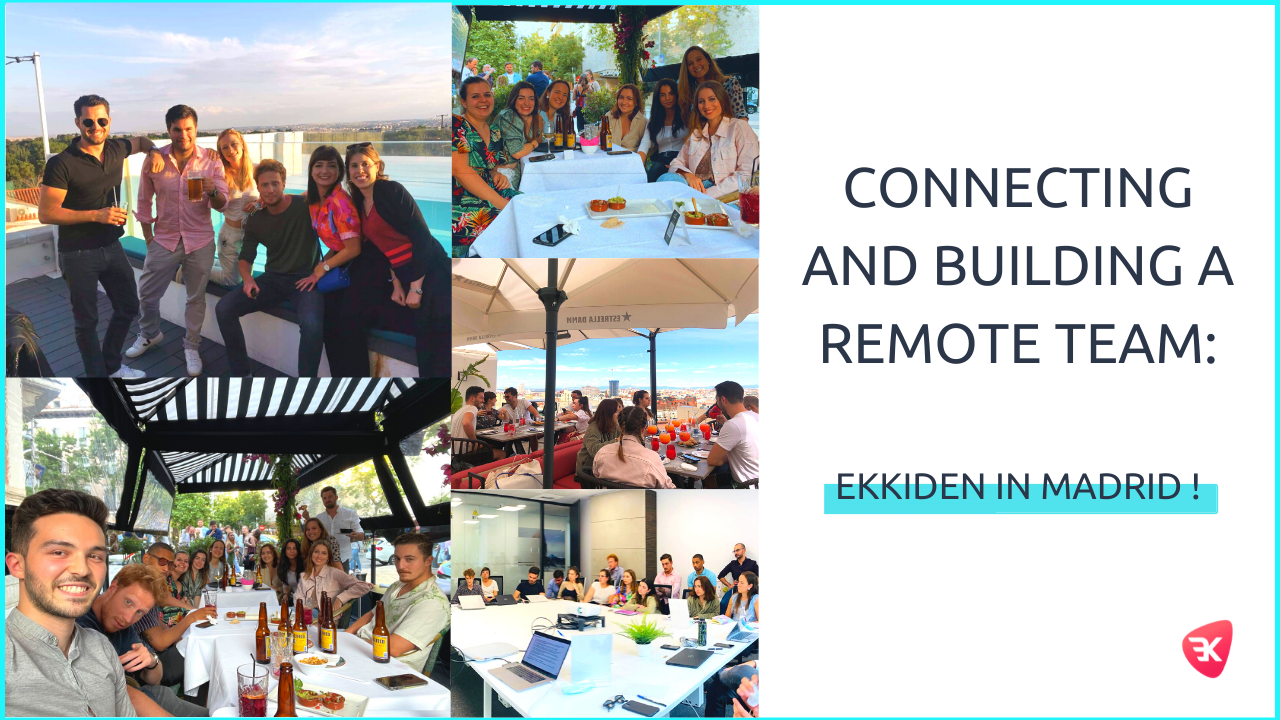 After a year full of challenges, adapting to new ways of working, and with all the measures fulfilled and insured, Madrid finally became our opportunity to meet, cheer and enjoy together! 🎉

Because at EKKIDEN we look to move forward and change the rules of the game through teamwork.

But why promoting team-building events?

For most companies, the future is hybrid! 👨‍💻🏠💻

Today, nearly 52% of employees seek a flexible model, where corporate events will be more relevant to help keep a healthy organization where people enjoy coming to work, collaborate easily, and trust each other.

And although how the coming months will be like is still under debate, most of the companies bet on designating certain days for in-office meetings and collaboration, and remote days for work involving individual focus.

Thus, corporate events have gained relevance to invest time and build stronger relationships among the team, leading to a more open and collaborative work environment.

In fact, the main objective of these activities is to create connections and ties between employees, and which has among its benefits:

Improve communication between the group

Although we spend a large part of our day at work, do we really get the chance to meet our colleagues?

Bringing together the team is the best opportunity to interact and enhance communication in a fun and casual way.

Who would say that the colleague you call every day is a sports lover? Or that the team manager is a pastry expert? 🤷‍♀️

In addition, it is a way to connect people that might work in different locations and do not often interact on the day-to-day tasks, which allows creating strong relationships that can impact the productivity, commitment, and good atmosphere of the company.

Positive reinforcement

Valuing the work done by each member of the team can lead to a sense of appreciation and increases employee confidence in their abilities and that of their team, showing the relevance of each person in the group to successfully achieve the common goals.

Therefore, it is important to save time to present and expose the main accomplishments, challenges, and objectives of the different departments.

Enhance teamwork

These types of activities also allow employees to learn their skills, weaknesses, and interests as a group, and whose communication can help to improve collective work and collaboration between the different areas of the company, reaching an impact on the effectiveness and efficiency of the daily tasks.

Create a happier team 🙂

Beyond the corporate benefits that team-building brings, the objective of these types of meetings is to create an unusual occasion that motivates everyone to communicate and interact with different colleagues, and thus build and promote attractive company culture.

...Company what?! 🤯

Another key term for building connections that go beyond the goals of the team. It is focused on the values, ideas, attitudes, and objectives that characterize an organization and therefore, its identity.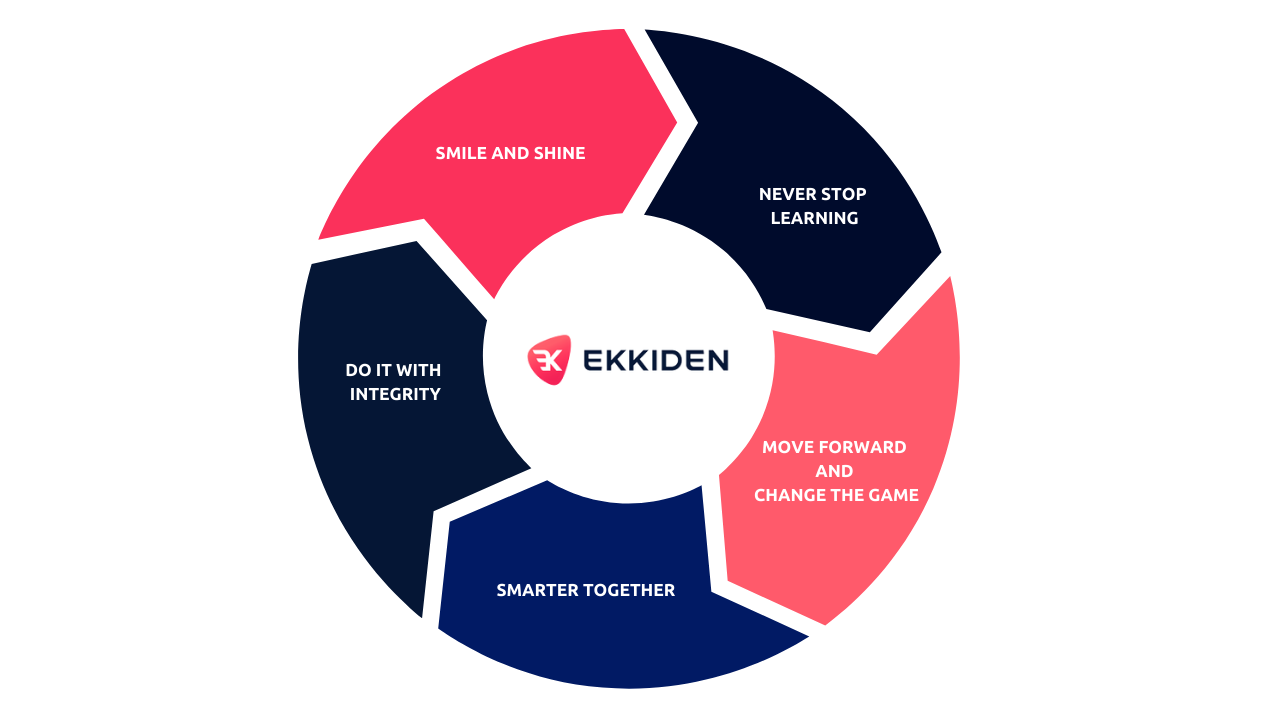 A successful corporate culture allows you to align the different perspectives of the team and define the purposes and expectations of the group.

In fact, according to the tech community Built In, 49% of employees states that the culture of their company can influence their experience much more than the working space or the technology used in their day-to-day lives.

And it is through strong corporate cultures that people find a cause to reach and achieve the team's goals with further motivation and passion. 🙌

Thus, it is true that it was not an easy year, but at EKKIDEN we are happy to be part of a team where optimism and enthusiasm helps us to go a long way in growing this business

📅 We are already counting the days until we will be all together again!
👉If you want to join this wonderful family, check out our last openings here.