Promoting your company's services or products is one of the key aspects to considered in any recruitment process, but there is also a factor that is sometimes overlooked: our employees.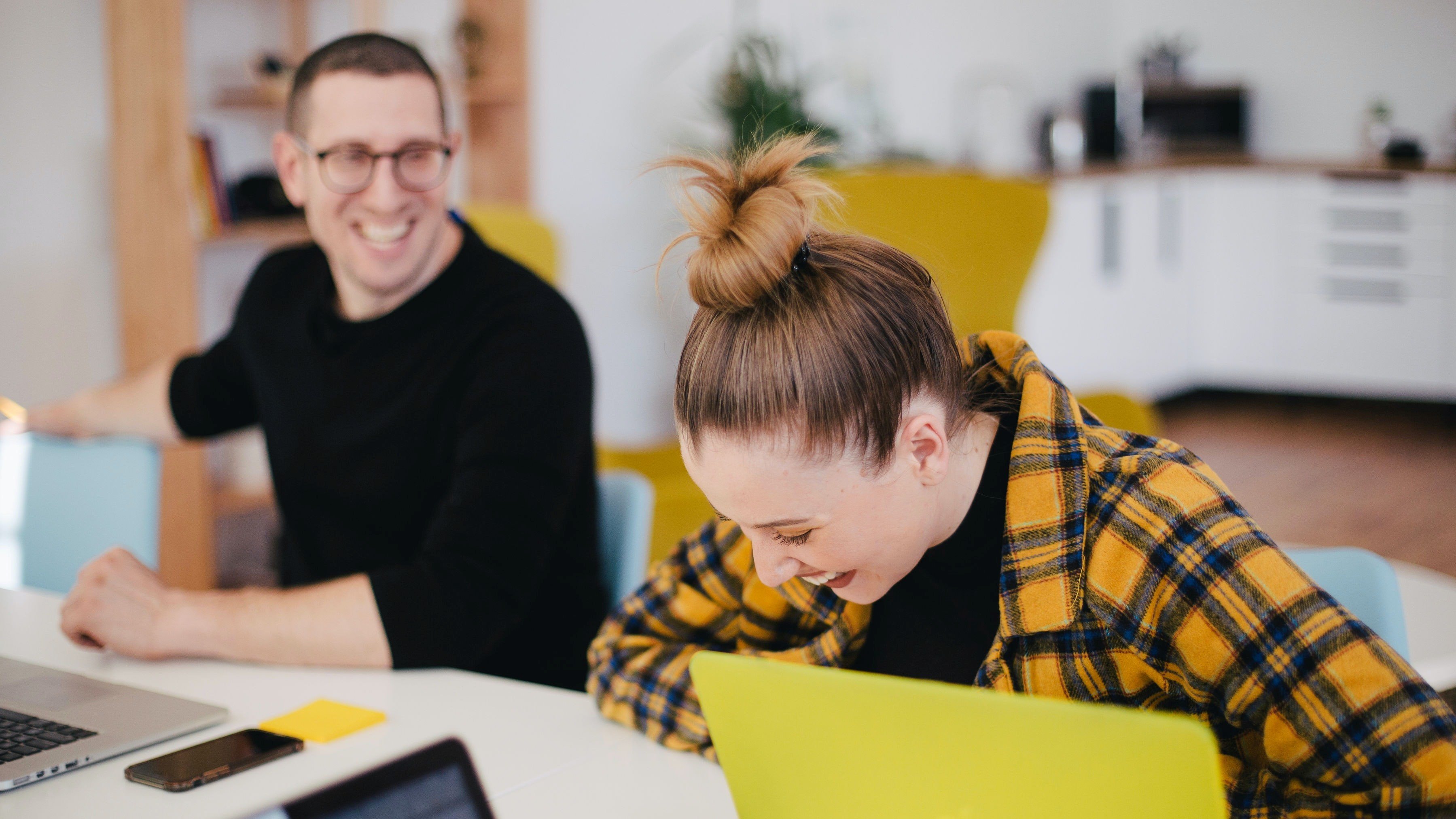 In an increasingly competitive labor market, businesses have had to rethink the way they want to attract new talent and stay at the forefront of their competitors.
How? By building a strong employer brand.
This concept is focused on showing a company's reputation within the market from the employees' perspective; and although it is an idea that has become increasingly relevant in recent years, the term was first defined in 1996 by Simon Barrow and Tim Ambler as the functional, economic, and psychological package of benefits proposed by an employer and identified with employing company.
In fact, today 72% of lead recruiters worldwide agree that employee branding can have an impact on hiring new talent, and thus an effect on the success of businesses.
But what are the real benefits of including an employer brand within your recruitment strategy?
Help retain employees and recruit new ones
A strong branding will help you keep your teams happy to be part of your company, while also helping you attract candidates who identify with your company's culture and values.
Did you know most job seekers check a company's social media before applying for a position to get a better idea of their brand? 📲👀
So, it is time to include your company culture and employees' experiences in your social media plan.
Reduce hiring costs
Yes, you read right! A good employee strategy can help reduce costs and use them in the development of your brand, services, or products.
With a strong employer brand, you will generate a natural attraction of talent, and save the costs of advertising or marketing campaigns to create visibility to your business.
Turn your employees into brand ambassadors
When your team is happy, they will share their work experiences with others, which will automatically attract and influence potential candidates.
In addition, when your employees talk about your company, it can generate more visibility and have a greater impact on your sales or business.
So how to start building your employee brand to attract the best talent to your team?
Planning a good strategy can include activities that can go from creating an engaging careers site, sharing testimonials from your employees through social media, creating and promoting engaging job descriptions, or enhancing your candidate experience during the recruiting process.
…But first things first! ☝️
Define your EVP
The employee value proposition (or EVP) is the package of benefits and rewards employees receives in return of their work.
This plan should reflect the core values, mission, vision, and culture of your company, as it will be an important point to differentiate you from the competition.
✋ Keep in mind! The EVP goes beyond financial rewards, and includes other benefits such as health insurance, holidays, plan of retirement, professional development, trainings, work flexibility, recognition, team building, etc.
Thus, as an organization, it is important to create a work environment where employees find meaning in their work and generate a positive experience.
Identify possible challenges
When including your employee experience in your recruitment strategy, you must be prepared for possible changes and challenges.
At this point, you will need to identify the key profiles your team will need on a certain period of time.
A Sales Manager? A Finance Officer? A Marketing Specialist?
Once defined, it is time to prepare a branding strategy that can help you attract the talent you are looking to incorporate in your team.
Focus on your teams
With this we refer on the importance of offering to your employees a unique experience since the moment they apply to your company.
With some small actions you can have a great and positive impact on your teams!
Create a career path
A career path that showcases your company's culture and values. And don't forget… Make your job posts easy to apply and share as much information as possible about your different positions.
Offer constant support and development
Invest in your talent and motivate their growth not only professionally, but personally, so they can feel that as a company you value everyone's work.
Save time for social events
Despite interacting on a daily basis, it is important for your teams to interact beyond work.
From a picnic in the park, playing sports among team members or sharing an afternoon outside the office…Team building events should be part of your company's routine!
All these initiatives will make your team feel valued and share these experiences with others.
Provide a good candidate experience
As mentioned before, an employee's experience starts from the moment he/she applies to your job offer.
Ensuring a good experience to your candidates can make a good first impression about your company.
Did you know that 75% of candidates never received a response from the company after their application? 🤯
Making your applications easier, offering a good and constant follow-up, and having a clear communication will ensure that candidates (and potential employees) share a positive experience of your recruitment process.
And those candidates who don't fit your offer... Don't reject them! Try to keep in touch with those profiles that may be a good fit for future positions and above all, be opened to give and receive feedback. 💌
So, how do we do at Ekkiden? Our team makes sure to offer the best conditions to our employees and candidates, looking to move forward and change the game.
We believe in professional development, so as part of TogetherbyTech, we develop a community that seeks to enhance the tech career of our teams, candidates and anyone who wants to join.
Get ready to start your next adventure with us!