With no doubt, one of the biggest impacts of Covid-19 has been the introduction of remote work within different sectors.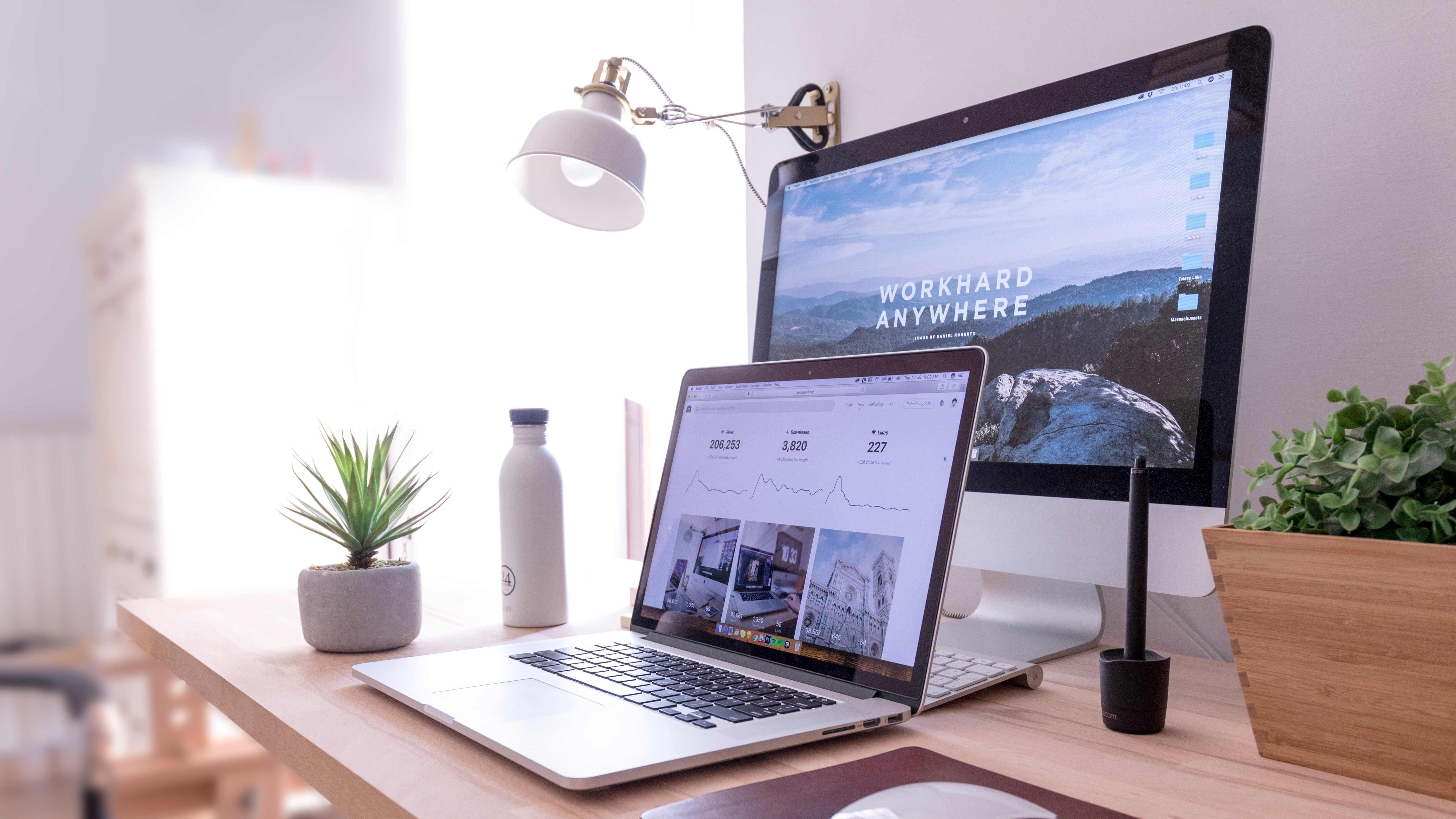 In fact, a study conducted by the Pew Research Center shows that nearly 54% of the survey's participant would like to maintain teleworking after the end of the pandemic.
This has certainly led companies to adapt their strategies in order to respond to the market demands. Specifically, the attraction and hiring processes of employees have been impacted respectively during the pandemic, demonstrating the importance of remote recruiting during the current circumstances.
A lot of advantages
Although it may seem a challenge, hiring remote employees also offers great advantages, such as:
Greater productivity 💡
Empowering autonomy and confidence in workers, remote working conditions can help people to be more efficient, avoid distractions and help create routines according to the personal productivity.
Yes, we know that not all of us work from 9am to 5pm, often teleworking allows us to be in control of our own schedules.
Increase your talent pool 🌍
By crossing geographical borders, a remote recruiting strategy allows your company to reach people around the world and even help expand your business to new regions.
Reduces Business Costs 💸
The fact that employees are working from home or shared coworking spaces, generally decreases office costs, such as: rent, workspaces, food and beverages, utilities, and other office management items.
So, you are preparing your remote recruitment strategy, but don't you know where to start? Keep reading and take note of these useful tips!
Define your remote policy
Before preparing your remote recruitment strategy you must define what kind of policy you can implement according to your business model: are you looking for a fully remote, flexible or hybrid policy? Is it a temporary or permanent arrangement?
All these questions can be answered by considering internal factors such as your business objectives, the purpose of starting a remote work policy, the company culture and the results you are aiming as a team to achieve with this modality of work.
Once defined, it will be necessary to:
Determine the work path within the organization 🧭
It is about defining the objectives and goals that your business seeks to achieve through this modality of work. This also includes anticipating possible challenges and drawbacks in order to maintain the stability of your business.
Provide the right tools ⌨️
This includes collaboration and communication platforms in order to be able to maintain an active interaction between teams, for example, Microsoft Teams, Slack or Google Hangouts.
Establish clear rules 🧾
One of the biggest challenges of remote work is to create an appropriate communication strategy for each situation to maintain employee productivity. This can vary between 1:1 meetings with the different managers, group calls, performance reviews, among others, to maintain employee productivity.
Set time for socializing 🤝
Make sure your policy includes time for social and team-building activities or non-work-related spaces that allow your team members a moment of disconnection from the routine.
Guarantee the rights of your remote policy 🙋
This includes communicating with your employees about training, benefits, and any legal assistance they need, since, just like on-site work, remote or hybrid employees should have the same model of legal coverage.
Design a transparent and clear selection process
It is time to create your first remote job offer, so where to start? 🤔
The first thing is to communicate as much as much as possible. Remember that hiring across borders means that potential candidates will only be able to know the information you and your team can offer, therefore, your description should be detailed and include aspects such as a typical workday, activities, information about the different departments, etc.
Do not forget to include key information such as your company name, location, logo and why not? A photo of your team to say...This is how we work! 📸
Your offer is published, now what?
It is time to try out on unusual methods for your recruitment strategy, such as the usage of referrals in job portals and even promote interesting content that helps you to get the attention of potential candidates.
Personal interviews, despite the distance
One of the biggest challenges for remote recruiters is the absence of face-to-face interactions. Therefore, it is important to keep in mind that not all people feel comfortable through video calls, so the energy and non-verbal expressions you communicate during your meeting will be key to make the candidate feel comfortable and create a good impression.
Make sure to have your interview in a place without interruptions and with sufficient lighting, choose a platform with which the candidate is familiar, such as Skype or Zoom.
Ready for your interview?
Not so fast. ✋ Try to share in advance with your candidate the key points of the meeting and be sure to save around 10-15 minutes after the interview for a round of questions, answers, and general feedback.
⚠️ And remember! A key and extremely important aspect of this new strategy for recruitment is to respect the data protection and privacy regulations.
Although it differs from country to country, it is necessary to know how your candidates' information should be handled and that the technologies used are secure for your company and the people involved.
Find your own strategy
With no doubt, there are endless strategies to implement to create a good remote recruiting plan. In our team, we take care to ensure constant communication with our candidates and the possibility of working in a flexible environment and from anywhere.
What tips would you add to your recruitment strategy? 🤓