Being a consultant, yes, but not under any conditions. We know your expectations and needs, so let us convince you that Ekkiden is the consulting company made for you! 🤩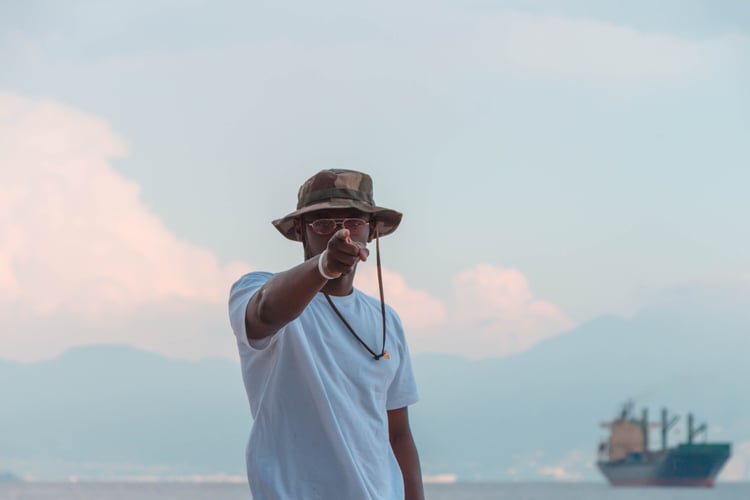 Candidates' concerns in a consulting context are often similar:
- they are afraid of being drowned in the mass and of being just another number among many others,
- they are afraid of not being able to choose their missions and of having to work on subjects they do not like,
- they are afraid of not developing their skills sufficiently,
- they are afraid of not developing their career fast enough,
- they are afraid that their career will not be monitored,
- they are afraid of feeling isolated and not being able to count on and for their peers.
At Ekkiden, we see and do things differently for and with our consultants. 🤝
We are unique and we are proud to claim it! But we also know how to challenge ourselves. Indeed, we are an agile organization and aware of the uncertainty of the future. Thus, thanks to our rapid and permanent evolution, we are able to adapt quickly to meet the expectations of our teams.
But it is always good to remember what characterizes us the most, the principles that guide our construction and development around the most important element of the board: you.
Here's what to expect if you join Ekkiden:
📈 Boost your career and seize opportunities
By joining Ekkiden, you're choosing a dynamic, hyper-growth company. Created in 2019, we are still at the beginning of our adventure and are experiencing very rapid development: our turnover has increased by 300% in 2021, we have gone from 12 to 120 employees in 2 years and will exceed 200 this year. The opportunity to build and boost your career in an environment full of opportunities and challenges!
At Ekkiden, you can quickly develop your career as soon as you demonstrate your talents and motivation. You are thus accompanied in your professional project by one of your peers who listens to you, guides you and helps you. 👩🏫
To help you evolve, we pay attention above all to your skills, your desire and your personality without worrying about your age, your training and your status. Thus, a young talent can quickly become a manager, and freelancers are accepted. ✅ We adapt to you in all circumstances.
Ekkiden also makes it a point of honor to accompany you in your evolution and develop your knowledge by offering training courses fully adapted to your background. 🛣️
Our goal today is to allow each talent to quickly develop a professional career in their image, without structural or cultural constraints.
🎁 Take advantage of an ecosystem beyond the company
Joining Ekkiden means becoming part of an ecosystem that is much larger than just a company. A network in which other professionals gravitate and which allows you to grow, professionally and personally.
Ekkiden provides you with a community that brings together tech professionals, TogetherbyTech, so that you can exchange, network and share with your peers. This community is destined to become an autonomous ecosystem, managed by its members.
Within this community, Ekkiden goes even further than knowledge sharing and promotes networking as well as developing your skills by offering events and trainings there. 👨🎓
Many other tech and innovation players gravitate around Ekkiden through the podcast hosted by our founder and CEO, Innovation Leaders, which hosts today's top tech leaders. 🎙️
So you don't just join a company where you complete your assignments. You can invest beyond your projects by leveraging a vast ecosystem and quality resources.
🌍 Benefit from a modern and multicultural work environment
Ekkiden provides you with a work environment adapted to your needs and responding to the realities of today's professional world so that you can carry out your missions in the best conditions.
Operating at the European level, we offer an international environment: 4 countries opened in two years (France, Switzerland, Spain, Germany), nearly 20 nationalities and almost as many languages, offices in Paris, Lyon, Madrid, Geneva, Zurich, Cologne and Munich... 🗺️
Bridges are possible between different countries, offering you great career opportunities in an unprecedented multicultural context. And this, without the administrative steps being a hindrance since our HR team accompanies you every step of the way. Moreover, it is an ideal environment if you want to build and develop a multilingual profile. 🗣️
Our organization is based on 4 fundamental pillars: autonomy, trust, freedom and flexibility. This is why you have the possibility to work remotely, according to the requirements of the clients. We adapt as much as possible to your situation and show great flexibility to offer you the most relevant working conditions, while respecting the missions and the teams.
We do everything possible to give you the greatest freedom 🗽 by building with you the work environment that suits you and allows you to carry out your missions as easily as possible.
💼 Experience consulting differently
With our innovative human-oriented approach to consulting, Ekkiden offers you a different work context from traditional consulting firms with unique benefits and organization.
We have set up squads: these are teams made up of other consultants and organized by sector, by location or by technological affinity. Within these squads, you benefit from privileged links with your peers, resources, training and support. Squads are an opportunity to discover new departments and reveal your potential and, why not, meet your colleagues and learn new methodologies, technologies and skills. 📖
Squads being human-sized teams, no worries about feeling isolated! Each member can choose their challenges, and ask a more senior member to be their mentor. Sharing skills, trust in the team and mentoring are key elements of the work environment we offer.
The structure of these squads as well as our overall organization is largely inspired by holacracy, a modern form of management based on the equitable distribution of responsibilities, horizontal management and joint decision making, not on commercial management.
We want our consultants to be coached by competent consultants who are leaders in their field, who are like you and understand you. Thus, your career path is assured by your peers, who are able to give you relevant and quality feedback, and to accompany you in your training and your evolution.
By placing consultants at the heart of our operations, you will join an innovative company that provides you with working conditions that encourage your freedom, your development and your professional fulfillment.
In addition, we give you a voice 💬 so that you have a strong impact on Ekkiden: if you wish, you have the opportunity to invest in side projects with your official missions on various topics that do not necessarily fit into your fields of expertise. As long as you express yourself, we will give you the means to make your ideas a reality. 💡
What we really want is for everyone who joins Ekkiden to grow from it. 🌱 🌲 And all this within the most beautiful SMEs and large international accounts (United Nations, Carrefour, LVMH...) with rewarding and formative missions in high-impact projects. 💥
Convinced? Check out our job offers and let's start our adventure together now!