Student life... What a joy: the courses, the constant learning, the new challenges, so many things to discover, and endless opportunities to live every day!
But as soon as we graduate… What's next? Do we stop learning and training? Not necessarily, and we explain to you why.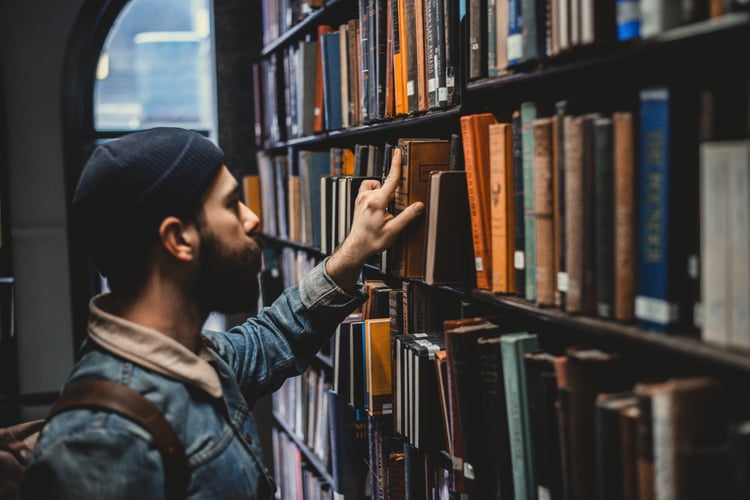 Starting a job is an exciting moment for everyone. Everything is new: the feeling of belonging, the missions, the responsibilities, the colleagues, the evolutions. It is finally the time to put into practice the theory learned over the years and to launch yourself into professional life.
So many opportunities to take!
But after the enthusiasm of the first years, we may feel that routine does not bring us any new challenges. So, how do you get over this and boost your energy? Easy. By taking on new challenges!
At this point, it is very important to take the time to identify your expectations and where would you see yourself for your next adventure. Indeed, everyone must know in which direction they want to go, how, and why.
In a world that is constantly evolving (especially in tech and engineering), people can quickly feel restricted and have the impression of being behind the recent trends.
In a few years (or even months!), skills can quickly become outdated. Therefore, it is necessary to keep you up-to-date about the news the market offers.
And so, what could be the options to keep growing professionally?
Change your job, develop new skills, take on different tasks or responsibilities... In all cases, it will be necessary to train and acquire new knowledge.
Back to the time of studies!
Except for this time, it will be a great opportunity of learning by doing. But where and how to start?
Never stop learning is one of our greatest values, where people join with the ambition to learn all the time to be relevant in all circumstances, and to keep our energy and motivation intact. Because we believe that it is this awareness that will allow us to do our job the best we can.
So, take note because we have built up a non-exhaustive list of learning tools and ways that have allowed our team to develop our skills in parallel to our daily tasks!
Is one of the most famous platforms in the training sector. Available in French and English, it offers many topics for our greatest happiness. From development, Human Resources, systems and networks, business, marketing, design, data, and even office automation... So many subjects to explore according to your aspirations!
100% online, the platform offers both degree courses with concrete projects and a dedicated mentor as well as free access courses to follow on your own. This allows everyone to find what they need according to their level and expectations. OpenClassrooms has the advantage of offering options that are particularly adapted to each person.
Similarly, Udemy is one of the most known online training and course platforms. With many language options, it targets a large and international audience. In addition to professional subjects such as development, business, IT, office, design, and marketing, this site offers more personally oriented courses. For example, there are courses in personal development, health, and well-being, music, and finance. It is about going beyond skill development and focusing on your personal desires.
This is just as necessary for your personal development!
Entirely free, Khan Academy offers online courses focused on the learning of school subjects: mathematics, chemistry, physics, arithmetic... You can find different levels and allow to go back in time to your school days.
But the platform goes further and includes other online courses on economics, arts, financial markets, and coding. Something to satisfy those who want to go back to the basics and want to improve their general knowledge.
Focused on tech, Udacity covers a variety of topics on the subject: programming and development, artificial intelligence (AI), cloud computing, data science, autonomous system, blockchain, product management... Anyone who wants to develop their skills in tech will be spoilt for choice! Other more general courses around leadership and business are also available.
All the courses offered by Udacity have been created by experts and allow everyone to quickly develop their knowledge thanks to supervised workshops and a rich platform.
If there is one platform that offers courses on all subjects, it is edX! From architecture to electronics, history, philanthropy, and many other subjects, the platform organizes courses around many professional and personal topics. And that's one of the greatest things about this site.
In addition, the platform offers courses of different duration and formats, as well as certificate programs and degrees.
Can you imagine having the opportunity to learn from the biggest universities, like Harvard, Columbia, or Edinburgh? Or even big companies like Google, Amazon, or Microsoft? Have a look at Class Central.
This site has a broad category of programs, also offering courses from other training platforms such as edX, Udemy, Coursera...All in one place and with great quality training!
In the same spirit as edX, Coursecity has an impressive range of training courses.
Either to develop your personal or professional skills, you'll find what you need! You can learn the basics of code and design, which are a big part of the platform's lessons, as well as social sciences, new languages, and even cooking.
Maybe you'll become the next culinary sensation?
LeetCode will be your best friend to help you prepare for your tech interviews! Over 2300 questions and a large tech community with many active members will help candidates land their dream job through training, competitions, and rewards of all kinds around various technical topics.
Is the leading platform for creating and operating interactive, real-time 3D (RT3D) content. Organized around training courses, missions, courses, projects, and tutorials, the platform is targeted to a more targeted audience! The topics are many: scripting, 2D, mobile & touch, XR, user interface, navigation.
For all those who want to make video games, VR, AR, and more, Unity is the perfect site. You will find the necessary about one subject, even the most specific!
Courses, certificates, university degrees... Coursera offers a wide range of training courses adapted to all needs. Their objective is to facilitate the professional transition and evolution of each person. That's why the platform provides numerous certifying courses with a guarantee of recognition in the professional world.
And if learning websites are not your thing – There's more! 👇
🎓
Digital online tools
From LinkedIn, Facebook, Twitter, to HubSpot or even Google, if there is one sector that is evolving quickly, it is digital!
And the professionals in the sector today understand the importance of updating the skills of their users to use their tools properly. You can find training platforms for all digital tools that contain courses on the tools' appropriation but also on the related topics.
Accessible to all, they allow you to have optimal use of the tools and to be aware of the latest trends. What a bonus!
🎓
Podcasts
Another way to learn is through podcasts.
Over the past few years, these platforms have become increasingly important and many topics, even the most original ones, are covered in this format.
The founder of Ekkiden, Geoffrey Behaghel, hosts a podcast about tech and innovation, Innovation Leaders, so we are already convinced by the concept! But we can assure you, objectively speaking, that the podcast is a format with multiple possibilities.
It's convenient, you can listen to it while doing something else, and podcasters often cover topics from new perspectives. This allows you to learn new things without feeling like you are learning. The concept is educational, entertaining, and authentic. Do we need something else to convince you?
🎓
Mobile apps
Every day, we spend many hours on our smartphones. So why not making of this time something useful? There are infinite applications to developing your general knowledge.
Quora is a good example of these apps. You just have to connect, define your interests, and read the knowledge that pops up. This kind of application develops your knowledge and saves your after-work.
🎓
Your own company
If you're not so convinced about changing to a new company… Why not your company help you improve your skills? If you feel good with your team but you feel you are starting to get "stuck" in your position, no need to leave it! You can see with your manager what training opportunities are available or if there is a formal program to help you develop your skills.
Many companies are now aware that it is necessary to develop their employees to retain them, so they offer resources to help their teams. So don't hesitate to look there before looking elsewhere!
At Ekkiden, we even have created a organization model based on this principle called Squads. Click here to learn more about this unique concept!
🎓
Internal training
Within companies, some employees like to share their knowledge and organize informal internal training. What better way to learn than with your colleagues?
This knowledge capitalization is very important at Ekkiden, and we rely on it every day through our Squads organization, our tech community TogetherbyTech and our teams. Internally, we regularly share our knowledge to help everyone grow and evolve.
Here is a non-exhaustive list of tools and ideas to keep you learning throughout your personal and professional life! Because learning is a source of fulfillment and challenges strengthen our spirit, it is important to continue always learning.
---
Do you want to know more about our vision and values? Check our presentation page!