Recruitment is a task that needs dedication : companies must find the right person, with the right skills and mindset at the right time. As the task becomes harder every day, companies try to create different recruitment processes to distinguish themselves from their competitors to attract the best talents.
Consulting companies are the first ones aware by this fierce competition, and seek to do things differently, so the challenge is even bigger when it comes to optimizing matches between you and a client.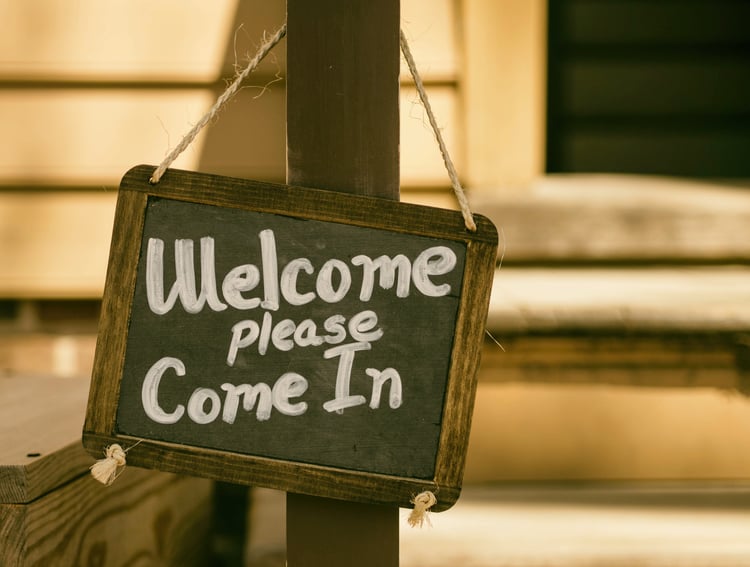 At Ekkiden, we are constantly adapting to the markets, and we aim at making our processes more simple, more effective, and especially more human! This last point belongs to our core values, and we are always looking for improvement, to give you, candidates, a unique and fitting recruitment process.
This article is made for you to understand what is going to happen when you'll decide to apply for one of our offers, the most important steps of our journey together, and how our team seeks to deliver a customized and open to plenty of opportunities candidate experience. 🚀
Connecting your profile with a need 🔌
Once we received the confirmed need or job offer from the client, we look for the profile of the candidate that we need. We promote the job description on the job boards we use, to receive your application and promote our vacancies. You can find us on these platforms :
| | | |
| --- | --- | --- |
| France | Germany | All countries |
| | | |
| | | |
| | | |
Discovering you 📞
After the first selection, our recruitment team proceeds to the « discovery call » stage (or as we like to call it, DisCalls). 
A typical discovery call lasts 10 to 15 minutes and the main goal is to have a brief preview of your profile, your availability and your openness to new opportunities, and to introduce you to Ekkiden, our mission and values, the current projects, salary expectations, remote working conditions…
The discovery call is a very important part of our recruiting process, because it is our very first contact with you as a potential future member of our team.
Making sure everything is clear for you 👌
It's the time to check if your profile corresponds to the offer, to get to know you better and to learn more about your motivations. If you could fit the job, we schedule a first interview between you and the manager, so that you can exchange and obtain more information about the projects, the skills needed, the work conditions…
The idea of these interviews (there can be several) is to determine the fit between you and the job. Afterwards, the manager will follow your whole process, and introduce your profile to the client.
It's a match ! ✔️
You can be part of Ekkiden by following two scenarios :
If the client is seduced by your skills and profile, you will meet with him/her so that you can discuss the mission in more details. At this step, we see if the harmony is good between everybody involved. Then, the client will give you the green light to start the work. After reaching to an agreement between both parts, the project is won for you, the client, and us : congrats ! You are officially part of the Ekkiden team !

If we fall in admiration for your profile, it can be approved without meeting a client. We give you the green light to start a journey together, and quickly find you a project to work on.
The Squads 🤝
You want to get more involved ? In our vision of challenging traditional recruitment processes, we came up with the idea of creating groups of consultants and staff who seek to develop on a common topic, and where team members can carry out new projects that allow their professional and personal growth beyond their daily tasks : the Squads. 📈
Through this ambitious project, Ekkiden wants to stimulate the collaboration of every member of our team, regardless of their department or experience, in order to offer concrete opportunities for our consultants to learn and grow in new sectors such as business, finances, or recruitment. 📚
If you want to develop your professional career in contact with other consultants and have a real impact on Ekkiden, do not hesitate any longer, and join the squads or create your own one !
Wrong time, wrong place… ❌
Unfortunately, a refusal can happen at any step of our process if you're not matching our team perspective, nor the client expectations. However, we want you to learn from this experience. That's why we make sure to give you strong and complete feedback as soon as possible.
You also can ask us your questions about this process experience to understand better our choice and improve yourself afterwards. Ekkiden always ensure that everyone find their way in our processes, whether you become part of our team or not.
Let's keep in touch ! 👋
Whatever the response you'll be given, Ekkiden guarantees you professional and personal development, well-being and total fulfillment in your professional adventure. This is just a goodbye. In the future, we may have a job offer that suits you better, so we suggest that you stay in touch with us and keep following us.
TogetherByTech 🌍
Hired or not, you can join our community TogetherbyTech, an innovative network and 360 platform for tech industries professionals powered by Ekkiden.
Thanks to this community, you'll be informed about all the news and vacancies Ekkiden receives, and even benefit from exclusive articles to help you boost your career and recruitment, and why not ? Maybe find new collaboration, work and projects opportunities.
Ready to apply ? 🏁
If we convinced you to participate in the journey of Ekkiden, you can find our job offers on our Career page. We are eager to meet you ! 😊
If our recruitment process is still not clear for you, we made an infography which summarises this article (click on the picture to be able to zoom).