Have you ever wondered about the ideas around the creation and birth of a company? At Ekkiden, we bring you our story! ✨
So, here is our (beautiful) story that has led us to gather today around a common project that is a bit crazy, very ambitious but also, and above all, very fulfilling.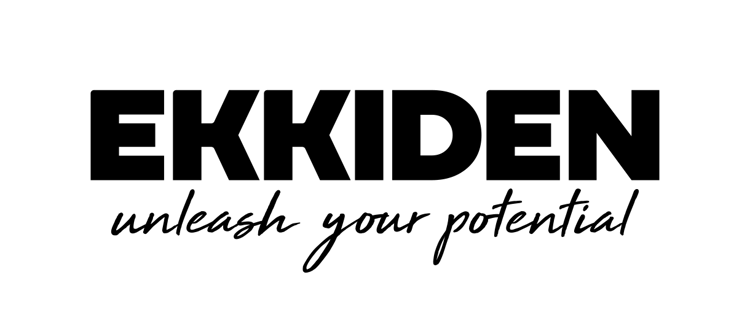 To start with, we can say that consulting is something we know a lot about! Or more precisely, it knows our boss. Yes, after an entire career in various consulting groups, he decided in 2019 to launch his own adventure.
🙌 Welcome to Ekkiden!
Well, no, the story is a bit more complex than that. It's not an easy task to create a different, human, and innovative company in such a competitive context.
But the boss chose to focus on the dynamism of the sector, on his desire to change things, and on the many opportunities he saw there to create Ekkiden. 🚀
If you ask him what his first ambition was, he will simply answer: "The desire to create a different working environment where each employee can find himself, develop and invest". This seems to be a difficult thing to find these days.
But for Geoffrey Behaghel, CEO of Ekkiden, it's a common project that is above all focused on consultants and employees. 👥
That's why the team that participated in the launch of Ekkiden imagined a human-centric focused model where everyone can evolve according to their wishes and opportunities without cultural and administrative barriers, develop skills related to their job (or not necessarily), and grow in a flexible environment where autonomy and freedom are the leads. 🗽
Ekkiden is also the desire to shake up (a little) the traditions of consulting and invent a model that does not exist in the DSC sector (Digital Service Company) which is a little old school, and the freelance community a little too automated.
Ekkiden was born out of a simple observation: the consulting world needs a new, more human, more modern, and more agile player. 🆕
Yes, that's it! But as Steve Jobs said: "Great achievements are always led by great thoughts". 💭
"This sector is extremely dynamic and brings great added value to companies: modernization, digitalization, and performance. Nevertheless, there are some frustrations from our clients and consultants. Our goal has been, and still is, to offer a relevant alternative by building an innovative, ambitious, and agile European consulting group", says Geoffrey.
With such faith, there was no doubt that the project would be a success. In all honesty, of course. 😋
🛫 Our beginnings
So, the idea of Ekkiden was born in Geoffrey's mind one day in 2018 with four non-negotiable criteria: the international dimension, the pride of the values carried by the project, the human development, and the will to go far and fast. 🚀
All this in a friendly, dynamic, and promising context: consulting.
But, as beautiful as the ambitions are, pragmatism has not been forgotten in this story.
Indeed, with his many years of experience in consulting, the creator of Ekkiden has created a strong and viable model: "Before Ekkiden, I have been involved in the opening of several offices and services in different countries and had contributed to the growth of all my companies."
In fact, his professional career has been a real strength in creating a company that is unlike any other. 💪
"I took the best of the companies I had worked with and admired, I put aside what I didn't like about them. After, I added what I thought was important to achieve my vision of the ideal company that would respond to the problems and challenges of both employees and clients," he says.
Anticipation, organization, and development have driven his career until the launch of Ekkiden.
And then, to make the idea a reality, it was also necessary to find the right people.
It was in this context that the Swiss group Elca, leader in its market, was asked to join the adventure at the beginning of 2019. 🤝
After a coffee time with the CEO and productive discussions, the collaboration was launched! Since then, the group has been a valuable partner contributing to the development of Ekkiden.
Many other people were also actively involved in the launch of the company.
"Ekkiden is a story of meetings. I called on people who inspired me and who each had their own particularity to make the company what it is today," Geoffrey remembers.
Talents that came from chance meetings, experts in their fields, with a disruptive vision, and also a bit crazy to take on such an adventure.
We have to admit that some of them hesitated at first and then let themselves be convinced, forced to admit that the idea of Ekkiden, as audacious as it seemed, represented an opportunity they could not miss.
The small company has been growing ever since, reaching 120 talents in January 2022. 📈
🌎 Going international
Moreover, right from the start, Ekkiden claimed to be international. Yes, remember, this was one of the founding team's original desires.
"I wanted to get people from different countries to work together and to connect different cultures. It's so enriching," Geoffrey relates.
And we can only agree with him. It started with France in 2019, followed quickly by Spain, Germany, and Switzerland in 2020. 🗺️
Today, Ekkiden brings together nearly 20 nationalities and promotes extremely strong multiculturalism.
And we also speak many languages, which is truly inspiring! Now we can say "Unleash your potential" in (almost) all European languages. 😄
And above all, our great strength is to accept everyone as they are as long as they are enthusiastic and passionate!
Junior or senior, young or old, permanent contract or freelancer, experienced or just starting out... At Ekkiden, as long as you have the motivation, the ambition to make things happen, and a minimum of talent, you will be warmly welcomed! 🤗
You will be able to develop a real professional project that reflects you and in which you can invest yourself further than your own missions!
"The human adventure is for me the most interesting. Watching each talent learn, grow, evolve, and go beyond what they imagined...That's what matters most to me," says Geoffrey.
And now you know everything! Today, Ekkiden is 140 talents, a community of 10,000 experts throughout Europe, 300% growth in 2021, and an ambition of €50 million in turnover and 500 talents in 10 countries by 2025!
Can you help us reach it? 🚀
If you're interested in joining such a project, please check out our job offers!
See you soon 👋