For us, consultants are not numbers, but real people who are fully part of our team, with their own professional ambitions. And we are committed to helping them develop their careers and skills within Ekkiden. 📈
That's why all our teams are committed to maintaining regular and close contact with you, from your recruitment to the launch of your first project and then throughout your adventure at Ekkiden.
During your whole journey with us, you are in frequent contact with your main contact in the company but also with the rest of the staff, in particular HR team. 🤝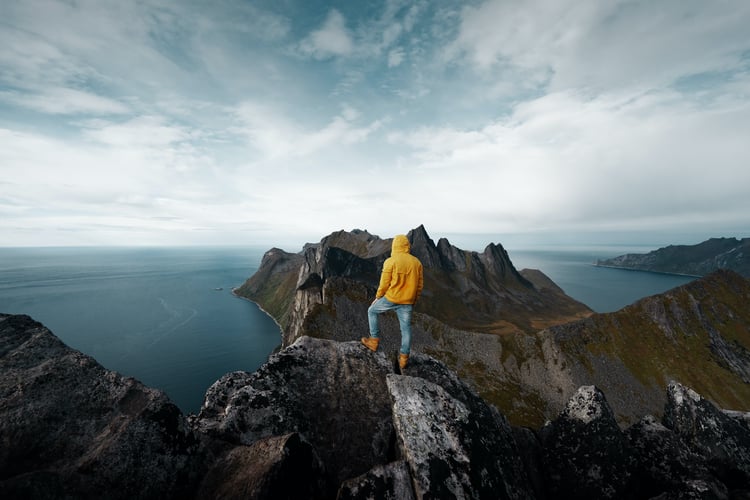 We are never far from you, and we take your working life and well-being very seriously for each of your missions.
Here are in detail the key advantages that you will find at Ekkiden, as a consultant. 👇
🎓 Opportunities to learn and evolve
Humans are naturally driven by exploration, learning and growing. And Ekkiden strongly encourages this mindset because that is what keeps us motivated and passionate. We want people to never stop learning. 🧑‍🏫 In fact, this is one of our values!
That's why we lead a proper recruitment process to hire people that share our mindset: we seek for people that want to break stereotypes, that want to do more and differently, and that seek opportunities to grow! 📈
However, being able to explore, learn and grow implies having resources to do so. That's why we offer training courses adapted to each employee in terms of soft and hard skills, remote work, language, management... 📚 We provide a training path according to seniority, expertise and wishes.
On one side, we empower the knowledge but, on another side, we also give the opportunity to our consultants to be more involved in our team through the Squads. 👥 Squads are teams made up of other consultants and organized by sector, by location or by technological affinity.
Within these squads, you benefit from privileged links with your peers, resources, training and support. Squads are an opportunity to improve your skills and reveal your potential. It's the perfect way to evolve and to discover new things around your expertise. 🔍 Through them, you can also get more involved in the life of the company and discover new opportunities.
Sharing skills, trust in the team and mentoring are key elements of the work environment we offer. Thanks to the squads, you can either empower people or get empowered yourself. A lot of our consultants involved in a squad told us that it reinforced their adaptation and leadership skills. 🦸 Why not you?
In addition, we give you a voice so that you have a strong impact on Ekkiden: if you wish, you have the opportunity to invest in side projects with your official missions on various topics that do not necessarily fit into your fields of expertise. As long as you express yourself, we will give you the means to make your ideas a reality. 💡
👥 Feedback culture and team proximity
The more you learn, the more we learn with you. Indeed, our Business Managers have a strong feedback culture. Your opinion and point of view on several subjects deeply matter to them.
Once you begin your journey with us, you will have regular contact with the BM that has followed you until then. They call you to have news on your project, missions and wellbeing. 📞 Frequently, they settle an appointment with you and the client to make sure everyone is satisfied.
We also organize regular afterwork events so you can meet the team and other consultants working in the same area tha you! 🎉
Obviously, there will be a yearly review, to see where you are in your career and expectations. This meeting is really important for our BMs, because it's their opportunity to make you evolve and offer you training opportunities if you want or need them. 🛫
But your bond with Ekkiden does not stop there. Sometimes, the teams will invite you to participate more in the work life of Ekkiden by supporting them in their jobs: recruitment, business, marketing, HR... It's a good way to take a break from technical tasks, and your opinion on this kind of subject is very interesting for us. 😍
In this sense, you will develop deeper relationships with all Ekkiden employees who will always be happy to support and share with you. At Ekkiden, we want you to be an active part of our team. 💪
🤝 Meeting your peers
You will have understood it now, Ekkiden is deeply concerned about making you bond with yourself through learning (or teaching), with our teams, but also with your peers!
With the squads, we want our consultants to be in touch with competent professionals who are leaders in their field, who are like you and understand you. Thus, your career path is supported by your peers, who are able to give you relevant and quality feedback, and to accompany you in your training and your evolution. 🧙
With that innovative organization in which consultants are supported by consultants in their career evolution and daily life, you can exchange and meet consultants that don't work in the same project, in the exact same field or even in the same country! 🌍 And it represents multiple enrichment occasions.
More than the squads, we also built a community of tech enthusiasts and professionals on TogetherByTech. It's a space that goes beyond consulting, and that focuses on bringing together members looking to empower their skills around technology and innovation. 🧑‍💻
The community is meant to strengthen relationships between tech professionals, inspire and motivate anyone interested in the tech world, share knowledge, give support, create opportunities and above all, boost the careers of our community members. 🚀
That's why TogetherByTech is the perfect place for our consultants to express themselves, learn and teach, encounter their peers from all around he world, and create a sense of belonging that goes further than just Ekkiden.
Ekkiden is also very present in the European technological world, with many prestigious companies. Through the Innovation Leaders podcast 🎙️ hosted by its CEO, Geoffrey Behaghel, the company offers original and relevant content and privileged relationships with this stimulating ecosystem.
Internally, Ekkiden also offers many events about finding a good work/life balance, raising awareness on some social issues related to its expertise and to improve your quality of life. ⭐
Intrigued? Convinced? Want to join us? Check out our job offers and let's begin our journey together!